Tips on Choosing an Online Perfumes Shop
If you want to buy a perfume from an online shop, it may be a challenge if you are not accustomed to online shopping. Customers may not get the exact product what has been promised during the time of purchase. There is a doubt too about the customer service that it may delay or may never process your delivery. When there is a lack of face-to-face conversation with the salesman, customers tend to worry a lot and sometimes their worries come out to be true, sadly.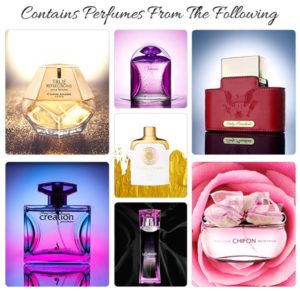 But one may overcome these problems just by keeping few points in their mind:
Duplicity in body products, perfumes and make-up: As it's easy to make a replica of an original product and is profitable too, online shops try to sell fake perfumes to make a huge profit.
Try different websites: Compare perfumes on different websites along with their prices before purchase. Get an estimated price of the product and place the order which suits the best. Avoid websites which have huge differences in their M.R.P.
Don't be a fool, avoid massive discounts and offers: Never believe in huge discount promises made by big brands. They will neither go that low with their marketing price and nor with their quality.
Don't be miser while paying for your products: Fake products are what you get when you choose products selling at low prices in order to save money. Not only these products are cheap but also the way to deceive their customers is.
Choose the smallest one to avoid regression: Try to get the smallest one available. So, if you find it to be fake or if it is not suitable for your body, you won't have that many regrets.
Choose bigger ones to stay profitable: Most of the online perfumes shop offer discounts on the bigger packs to sell on a large scale and make more money.
Customers should avoid websites with minimum or no information.
Websites which sells sets of branded products are trustworthy: It is difficult to replicate sets of branded perfumes and is time-consuming too.
So, be a bit careful and get amazing deals on your perfumes online shop.