Birthday parties are always special. Even though they come every year, we find a way or the other to celebrate them. Well, if not anything, they are the perfect excuse to indulge and pamper, right?
The usual deal with birthday parties is that you invite a few friends over for a party, dance, or just go out clubbing. But, isn't that all done to death? So, why don't you and friends come up with something absolutely unique and out-of-the-box? It is the 18th birthday, after all. Who wouldn't want to have exciting stories to tell about their 18th birthday!
But, different people have different preferences when it comes to birthday parties. While some may want to party the night out, others just want a quiet day out with friends or family. But, just like personalities differ, their idea of 'party' and 'enjoyment' differs too.
No matter what, we can all agree that 18th birthday parties are always super special. You are legally allowed to parties and vacay with friends. There's a whole bunch load of options.Although that may be exciting, it's pretty confusing too. With so many options, one must prioritize as to how they want to celebrate their' legal freedom', so to say.
Read on to find a few of unique ways to celebrate your 18th birthday and cherish and remember it throughout your lifetime.
Movie Night By The Pool
Ditch the pool party to have a private, small movie party with your BFFs. Especially for those who would rather have their closest friends than their entire class, this is a great idea once you have the movies, food, and drinks sorted.
Attend A Concert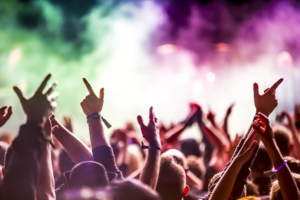 Can there really be a better way than to attend a concert of your favorite band with your friends, and without your parents waiting for you outside? So you have a party, get to see your favorite band, spend an amazing time with friends, and celebrate your freedom all at the same time.
Outdoor Camping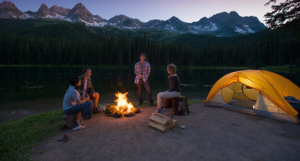 This is for the adventure junkies who have been waiting for their 18th birthday to venture out on their first camping trip with friends. You can hike a beautiful trail, camp with your friends around a beautiful bonfire, and spend your 18th birthday in the lap of nature, with the music that you choose and not the DJ.
Masterchef Class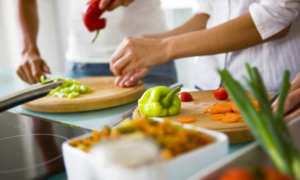 This is very, very out-of-the-box and very few people will really enjoy this. But it's an excellent option for the young chef and foodies, nonetheless. Whip up a storm in a master cooking class and celebrate your birthday lunch/dinner gourmet style.
Go Kart Party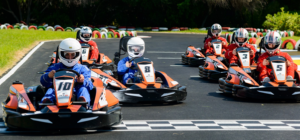 Okay, this might come off as an expensive option, but, many of us save up for our 18th birthday party from our pocket money, right? So, for all those who love their adrenaline rush, this is perhaps the best option. Take your closest friends and party on your hot wheels. It would late make for one amazing story!