Louis Cardin Perfume, a brand famous for its best collection for him and her. A brand is neither a product nor an item. It's a notion, it's a theory and that theory for sure gives a meaning and that is how you carry yourself. It is purely aspirational and then becomes inspirational. And when once a product shows loyalty towards people it surely receives attention from the people. Perfumes are made for those emotions letting you to dig into your reflection and find out the beauty.
Louis Cardin has a wide range of bottles having a mixture of natural perfection and mature scent. The brand gives a priority to timeless fragrance beating every temperature from heat to dark. The rich bottle reflects the colour of confidence from the heights of tiresome morning. The assurity of a product can only be measured by the level of enjoying lifestyle. Louis Cardin offers wide range of perfume for making a man king of the crowd and a lady princess wearing an invisible crown. One of the best perfumes tagged by Louis Cardin is Louis Cardin Gold Eau de Perfume for women and Louis Cardin Men Perfume Price.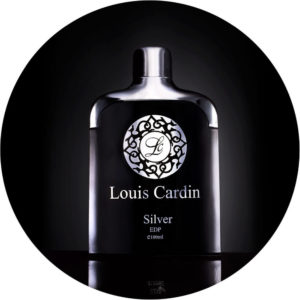 The Louis Cardin perfume for men comprises of the top note, middle note and the base note. Without these notes no perfume is complete. The top note has a mixture of "Plum, Pineapple, Apple, Bergamot, Grapefruit, Mandarin, Lime, Green Note, Mint, Pink Pepper, Black Pepper, Cardamom". The main constituents helping in the activity of the top note are- Bergamot, Mandarin, Black Pepper and Cardamom.   The bergamot and black pepper are having a powerful anti-bacterial, analgesic, and anti-septic properties. The fresh citrusy Bergamot is   combined with the spicy and hard tones of black pepper to give an illusion masculine smell. The middle notes having "Ginger, Cumin, Freesia, Orchid, Jasmin, Lily of the Valley "where Ginger playing a major role. Its warm, spicy aroma has been believed to awaken vitality and base note having "Sandalwood, Cedarwood, White "as constituents so as to give the strength to upper notes to last longer. And the Louis Cardin Perfume for women, having "Bergamot, Lime, Lemon, Orange, Pineapple, Gardenia Leaves "as the top notes. It is fresh, smell like summer and perfect for the outdoor person. The middle note having "Rose, Jasmin, Lavender, Artemisia, Iris". Rose, queen of flowers is the most valuable element and Jasmine another alternative for the freshness helps the perfume to stay around for hours. The base note having "Patchouli, Cedarwood, Sandalwood" making the essence stronger. So, it is the best decision to try the bottle and you can get this at a gentle amount of Rs.1500 on perfumebooth.com. Well you can shop for others and can win a voucher free with your purchase. So, better to stay alert for the arrival.